At Horizon Medical Staffing our goal is to foster a long term, productive relationship with you. We work with you to understand your specific needs, special concerns, expectations, work environment and culture. We strive to improve efficiency, reduce costs, stream line the hiring process while increasing the quality of personnel, realizing that staff retention is crucial to your bottom line.
The team at Horizon realizes that quality patient care is a major part of the equation and strives to find candidates that are not only talented, and skilled, but extremely compassionate as well.
An extensive background evaluation is conducted for all candidates to make sure the guidelines of the Joint Commission and the regulations of the Department of Health regarding accreditation are strictly adhered to. Allow us to us put our skills, expertise, and knowledge to work for you. Our specialties include per diem, contract staffing, permanent placement and temp to perm assignments.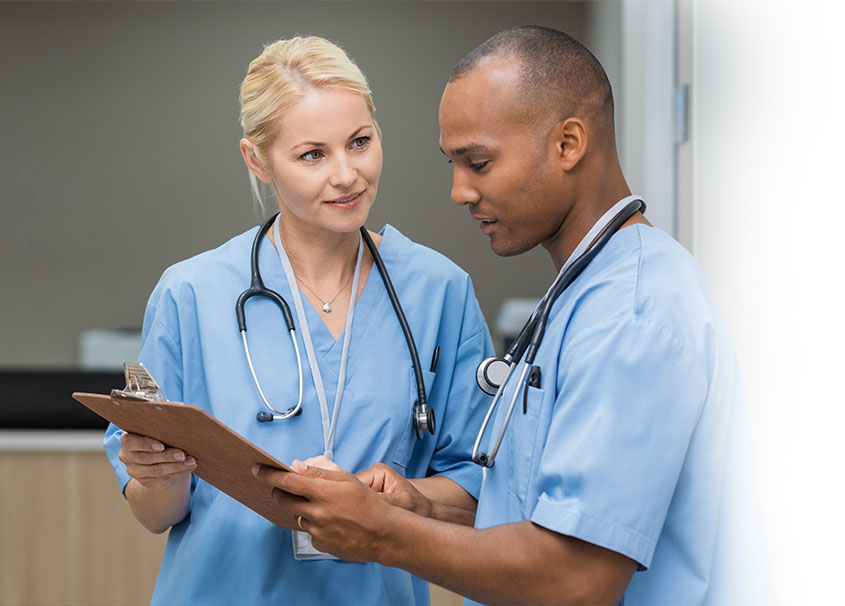 Horizon Medical Staffing provides a full range of career
disciplines to facilities including but not limited to:
Nurse Practitioners
Registered Nurses
Licensed Practical Nurses
Physician Assistants
Vocational Nurses
Certified Nurse Assistants
Therapists & Therapy Assistants
Rehabilitative Professionals
Pharmacists
Respiratory Professionals
Radiology and Imaging Professionals
Medical Assistants
Laboratory Professionals
Dental Hygienists
Dental Assistants
Healthcare Administrative Personnel
Allied Healthcare Professionals
Horizon Medical Staffing thanks you for the opportunity of working together to create exceptional experiences for our candidates, our partner facilities and the patients being cared for.